Welcome to the website of Jinzhou Jixin Industrial Co., Ltd.
City people and social bureau leadership to our company to carry out "steady employment of thousands of enterprises ten thousand households" survey
---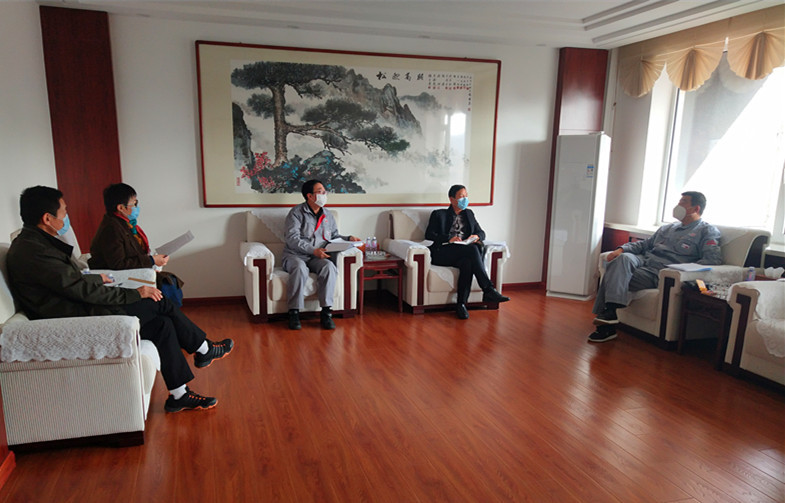 In order to effectively respond to the impact and impact of COVID 19 epidemic on enterprise economy, ensure the implementation of various policies to stabilize employment and benefit enterprises, and timely understand the employment situation of enterprises. On the afternoon of March 8, some leaders of the municipal human resources and social security bureau came to our company for investigation, accompanied by general manager tian gang, general manager assistant Chen song, and director of enterprise management department liu qing.
The municipal research group listened to our company's current employment situation, salary, welfare and related policies, and grasped the problems that the company needs to help solve. At the same time, the city people club bureau has set up a bit of steady employment service security leadership team, establish the daily work and contact mechanism, through the enterprise WeChat working group, timely release of social security fees, steady return post subsidies, free online training and policies, actively for the enterprise to solve practical difficulties, efficient service power enterprise comprehensive resume work and production.